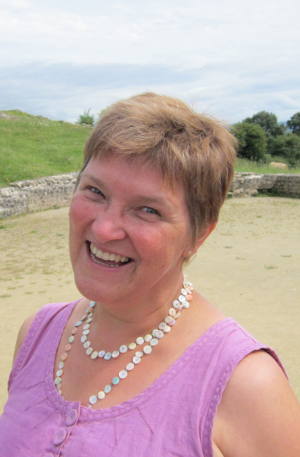 Mandy Roberts
Alto
Arts or sciences?

Definitely arts, although I might have been more scientific if I hadn't gone to an all-girls school where things like engineering were not considered to be appropriate for "young ladies".

What's your daytime job?

I am a special needs teacher who now spends virtually all my working day not actually teaching, which isn't as much fun as it sounds! After 33 years years, I still love teaching, and the amazing pupils and staff I work with.

When and where did you start singing?

Sitting on the organ stool in St Paul's Church, Hook where my Grandpa was the organist. I think I was about 6 when he let me dress up and stand in the Choir stalls.

What's your favourite choral piece of music?

Probably my all time favourite is Lotti's Crucifixus, especially the scrunchy bits.

What are your hobbies?

In no particular order I spend time, or dream of spending time, doing the following: skiing (mainly dreaming at the moment), reading, worshipping at St Mary's, skiing (oops, I've said that… maybe that's because I think about it a lot?), playing Albert and Clarence (my oboe and cor anglais), spending time with my family and friends and travelling.

Wine, beer or spirits?

Wine: red, beer: bitter, spirits: G&T, and the occasional Calvados.

What is the airspeed velocity of an unladen swallow?

Probably more than a laden swallow… or is it less? Does this take us back to the first question?