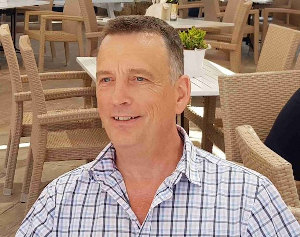 Simon Cleaver
Bass
Arts or sciences?

Sciences.

What's your daytime job?

Teacher.

When and where did you start singing?

Aged 10.

What's your favourite choral piece of music?

That's so hard. Maybe Villette O Salutaris Hostia.

What are your hobbies?

Singing and cycling.

Wine, beer or spirits?

Beer.

What is the airspeed velocity of an unladen swallow?

An Asian or European swallow?